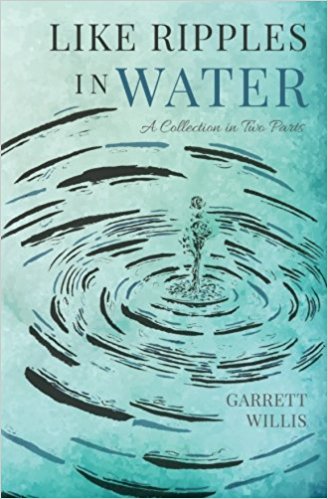 Like Ripples in Water : Garrett Willis
Like Ripples in Water
Garrett Willis shares a series of short stories and poems about love and loss in this introspective new collection. As his characters encounter trauma, heartache, and harsh realities, they reveal important truths about the moments that matter in life.
In the first of eight short stories, a young man experiences a heartbreaking coming-of-age when he attempts to reach out to the girl of his dreams. She remains a distance away, and the boy tries to connect with her without revealing himself. As he daydreams and reflects on past mistakes, he will have to decide whether to take this chance encounter as a sign from the universe.
Another story follows a pair of unlikely traveling companions on a transatlantic flight. As a melancholic author gets to know his older seatmate, a conversation turns into a connection. Each of the two men has something to teach the other about the nature of love.
In addition to stories full of these surprising connections and deeper meanings, Willis also includes a collection of poems and short prose pieces that further illustrate his main themes and go beyond personal moments to explore universal truths.
More Great Reads: