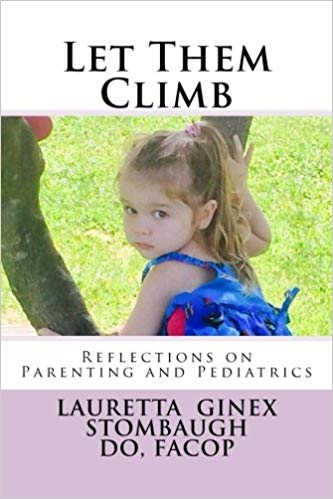 Let Them Climb : Lauretta Ginex Stombaugh
Let Them Climb: Reflections on Parenting and Pediatrics
Parenting can be challenging, blissful, confusing and exciting. It is an ever changing path, filled with unexpected successes and unwelcome struggles.
Dr. Lauretta Ginex Stombaugh, a general pediatrician in private practice, takes you on a genuine, introspective journey as she reflects on her own parenting. The practice of pediatrics has provided a solid foundation for her as she teaches and learns from the families she encounters each day. As she raises her own four young children, she speaks of the realities and expectations we face as parents. One of her greatest messages present throughout this book is to "Let Them Climb".
Create safe spaces for your children to gain confidence then let the ropes loose and allow them to climb. Be mindful, engaging and true to yourself as a parent.
More Great Reads: