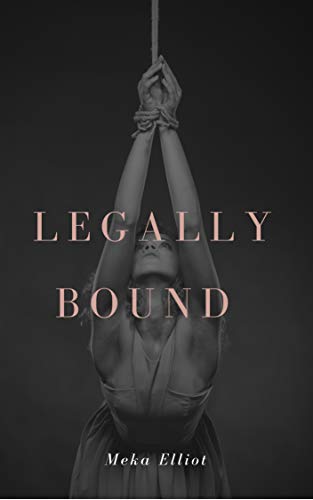 Legally Bound : Meka Elliot
Legally Bound
College is not the life-changing experience that Lauren had hoped for. She is struggling with her classes, she has no friends, and absolutely no love life.
She survives by writing erotica under her pseudonym, Maxine Lacombe. Through Maxine, Lauren composes her wildest fantasies, and soon she has gained a large following.
But everything changes when she carelessly leaves her laptop open one evening and it is glimpsed by a fellow student. The next day there is a new comment on the forum; it is inviting her to experience for herself all that she has written about.
Stepping out from behind the safety of her laptop is a risk, but will the rewards be worth it?
Book Links
On Amazon
On Amazon UK
More Great Reads: