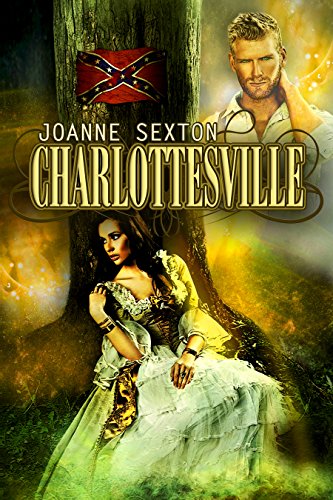 Charlottesville : Joanne Sexton
Charlottesville
Being a southern belle is hard enough, but it's even harder if your perspective is at odds to those of your parents and of the times. The Civil War swoops into the heart of the South, taking husbands, beaus, and hope. No one dreams of being a widow, or of harbouring a fugitive, but Savannah never was one to follow rules.
There should be shame in falling in love with a Yankee, the very symbol of how she lost her husband and how the South has been disrupted and destroyed, but the heart is free despite being caught in a cage. Love is as cruel as it is kind. Suffering two swift losses, husband and then Jed, Savannah lives with the only thing left; hope.
Savannah hopes she can find him again, hopes he can find her, despite the carnage of war, despite the desecration of law and order. A rebel never surrenders, and neither does Savannah.
Book Links
Website
Facebook
Twitter
Amazon Author Page
On Amazon
More Great Reads: