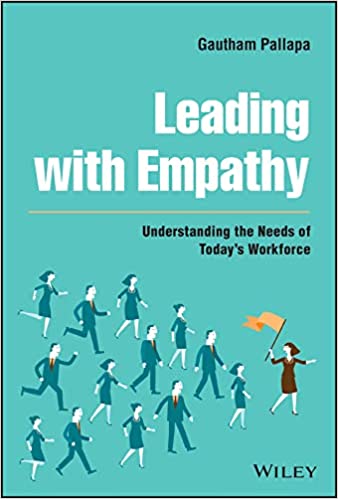 Leading with Empathy : Gautham Pallapa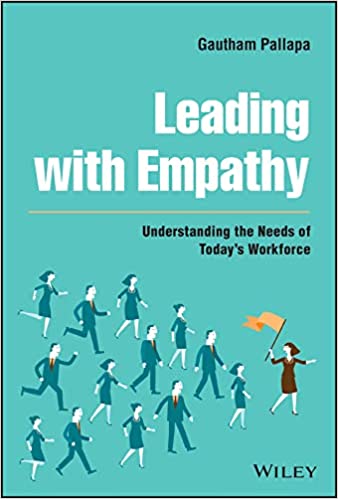 Learn to lead others through adversity with the power of human connection.
Leadership is about more than outlining a compelling vision for the future and commanding one's followers to achieve it. True leadership involves a genuine understanding of what other people are feeling, seeing things from their viewpoint, and imagining yourself in their place.
In Leading with Empathy: Understanding the Needs of Today's Workforce, accomplished executive and business leader Dr. Gautham Pallapa delivers an inspiring call to action on becoming an empathic leader. Organized into three parts, the book begins with a candid acknowledgment of the adversity facing people worldwide as they suffer through recent events, including the Covid-19 pandemic, unemployment, Black Lives Matter protests, and the economic downturn.
Following that, the author describes the role of empathy in understanding how negative events affect us as human beings and how it can be a panacea in combating the anguish and suffering experienced by people from all walks of life. He also discusses what steps and actions empathic leaders can and should embrace to enable their workforce and others around them to achieve their full potential. Finally, the author explores his belief that one can only achieve progress through strategic disruption.
The book is full of enlightening anecdotes and stories that bring to life the ideas and concepts within the book. It also includes a variety of straightforward exercises and simple tips to reduce stress and anxiety and increase happiness and positivity.
Leading with Empathy also includes:
– Stories, anecdotes, and personal musings that grant visibility and validation to the suffering of others
– Exercises and strategies to reduce stress, anxiety, and improve happiness and positivity
– Actions that enable leaders to empower people through empathy, collaboration, and communication.
Leading with Empathy: Understanding the Needs of Today's Workforce is a must-read for anyone who finds themselves in a leadership position. By re-centering empathy in the framework of effective leadership, the author offers readers a powerful tool to lead others. An essential read for executives, managers, and business leaders of all types, Leading with Empathy will also earn a place on the bookshelves of military, athletic, and educational leaders who seek to inspire their followers and empower humanity in the face of adversity.
Book Links
Author's blog
Book landing page
Twitter
Linkedin
Amazon Author Page
On Amazon
More Great Reads: