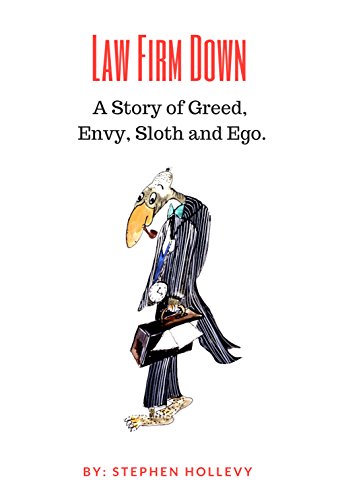 Law Firm Down : Stephen Hollevy
Law Firm Down: A Story of Greed, Envy, Sloth and Ego
Law Firm Down is the fictional story of the rise and fall of a mid-size, mid-town Manhattan law firm, written by a lawyer with 40 years experience as a partner in three Manhattan law firms.
The failings, dirty laundry and crimes that make up the long arc of moral and professional decay of the fictional firm holds a bright light to the transformation of the practice of law over the past five decades from a profession to a business and highlights the price paid along the way by all those involved.
It is a story of greed, envy, sloth and ego.
More Great Reads: