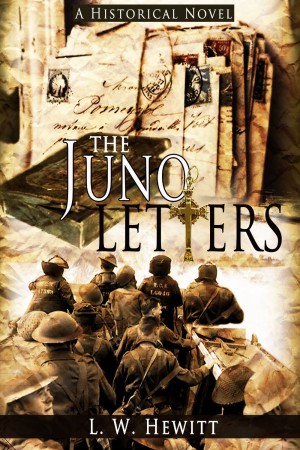 The Juno Letters : L.W. Hewitt
The Juno Letters
Letters discovered in a tin box hidden in the foundation of a small cottage in Normandy reveal a terrible secret, a desperate whisper between the lines. Antoine's world was collapsing.
His beautiful Marianne, his precious daughter Ariéle, missing. The lives of hundreds – perhaps thousands – of allied soldiers preparing to storm Juno Beach on D-Day literally are in his hands.
The Gestapo hunt him as a traitor – the French resistance as a collaborator.  As chaos erupts all around him, Antoine must choose – to find Marianne and Ariéle, or face Hell even if it means he could lose his family, his only friend, and his life.
Book Links
Website
Amazon Author Page
On Amazon
More Great Reads: