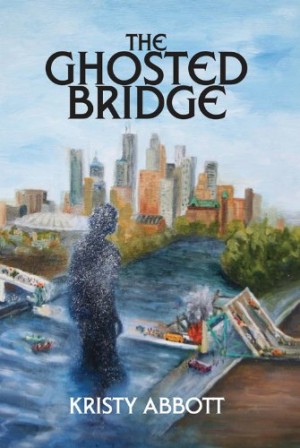 The Ghosted Bridge is a ghost story set against the backdrop of mystical Sedona, Arizona, and the real-life disaster of Minnesota's I-35W bridge collapse on August 1, 2007.
Minnesota housewife Katherine Simon is fed up with her life. The economic downturn of the past few years cost her husband his job and is chipping away at her sanity. Now Katherine is desperate to know what the next chapter holds. Madison Morgan is a Sedona psychic making her living offering a look into the future for the hundreds of clients who come through her door as a part of their spiritual sojourns. When the two meet for a reading one cold day, neither can imagine what will happen when a mysterious ghost overtakes Madison's life to save Katherine from a tragedy no one could predict.
The Ghosted Bridge gives a glimpse into the mesmerizing world of psychic what-ifs as it follows Madison's attempt to decipher a pattern of supernatural clues, Katherine's struggle to overcome life's challenges and the ghost's desperate bid to stop Katherine from driving onto the bridge at 6:01 p.m. on a fated summer evening.
Book Links
Website
Facebook
Twitter
Amazon Author Page
On Amazon
The Ghosted Bridge : Kristy Abbott