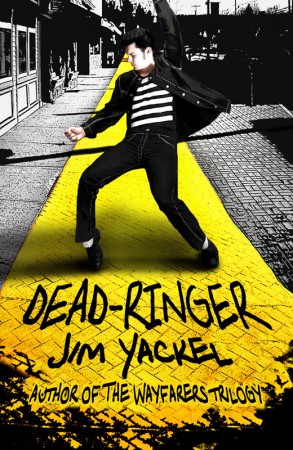 Dead-Ringer
A man who impersonates Elvis Presley for his living resides in the same small town that was the birthplace of The Wonderful Wizard of Oz author L. Frank Baum.  We all know that flying monkeys were a part of the journey to the mythical Land of Oz, but could they also be demons straight from Hell?
This Elvis impersonator thinks so, as he sees them in his dreams and visions and also in the tangible reality of the streets of the rustic village of Chittenango, New York.  But as this man who is a dead-ringer for the King of Rock n Roll dreams prophetic dreams, the supernatural creeps through the cracks in the walls that separate it from the natural realm as those who are bound to this world may soon witness the end of the world as they know it.
Will the man's dreams and visions come to pass?  Is there any hope for the individuals who appear in his dreams?
Book Links
Twitter
Barnes & Noble
Clothing
Amazon Author Page
On Amazon
More Great Reads: