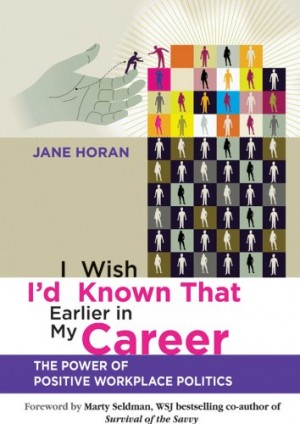 Wish I'd Known That Earlier in My Career: The Power of Positive Workplace Politics
Reframing thinking on workplace politics providing the reader with an understanding of corporate politics from a positive perspective, using case studies to teach the essentials of organizational dynamics, power networks, and the decision-making processes and dilemmas involved in business. Examining corporate politics and the barriers many managers face in their efforts to reach the top, the book works to build awareness and strategies for business and career success.
Taking a refreshing new approach to workplace politics, the book presents new ways to think about embracing opportunities in order to achieve personal and organization-wide career satisfaction. Rather than encouraging employees to move on and start their own businesses, it instead details how to move up within their current companies by learning to understand power bases and conversation more thoroughly.
Book Links
Website
Amazon Author Page
On Amazon
I Wish I'd Known That Earlier in My Career : Jane Horan