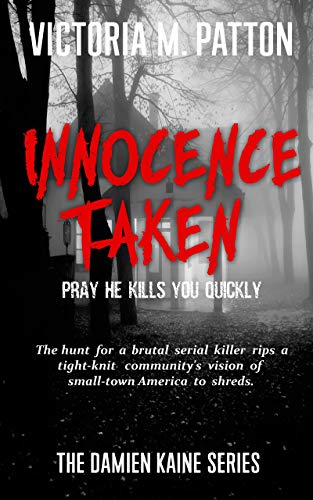 Innocence Taken: Pray He Kills You Quickly : Victoria M. Patton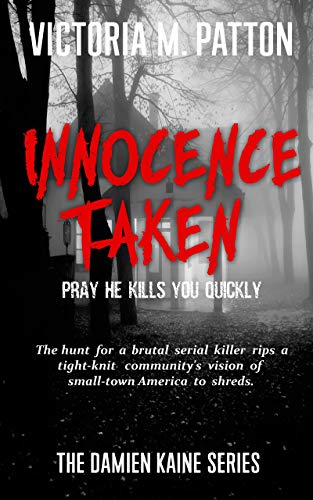 In the rural farm community of Springfield Illinois, the grass is going dormant and the farmers are preparing for the winter months. The leaves are bursting with rich fall colors and the kids are back in school.
But a monster lives in this community.
When the body of a dismembered girl is found on the side of the road, Lieutenant Damien Kaine and his partner Detective Joe Hagan from the Vicious Crimes Unit are sent to investigate.
With few clues and forensic evidence, Damien has little to work with.
After a second girl is taken and later found discarded like trash in a local swimming hole, an FBI profiler is assigned to the case. Not only does Damien have to deal with the mounting pressures of the possibility that a serial killer is living in the farmlands of Illinois, he now has to deal with the FBI looking over his shoulder, questioning his every move.
As the investigation proceeds tension reach their breaking point when a third girl is abducted. Damien and his team find themselves in a race to save her.
However, what they begin to uncover as they hunt for a brutal killer, will rip this tight-knit community's vision of small-town America to shreds.
Book Links
Website
Facebook
Twitter
Instagram
Amazon Author Page
On Amazon
More Great Reads: