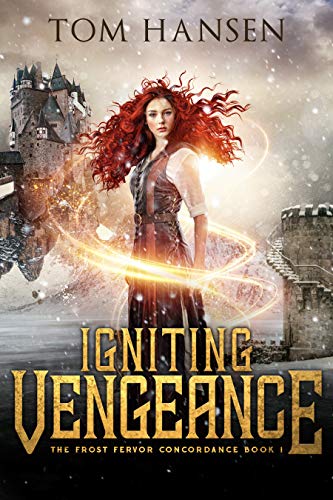 Igniting Vengeance : Tom Hansen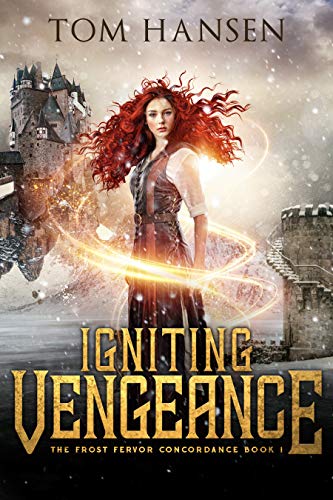 Born of frost and bound to fire, she will sacrifice everything to keep her sisters safe.
Ynya Oblique finds her parents slaughtered, her village razed, and her sisters kidnapped by the tyrant Frost Queen of the North. After burying her parents, Ynya vows vengeance on those that have wronged her, and promises to find her sisters.
Her bright red hair and the magic that burns within her makes her an obvious target for roaming patrols, but Ynya has a few fiery tricks up her sleeve. Naturally playful and incredibly hot-headed, keeping a low profile does not come naturally to her. But she will do anything to find her sister.
But no one can get under her skin quite like her older sister. Despite their differences, the two must learn to work together to find safety in an unforgiving world.
Igniting Vengeance is the exciting first entry in the Frost Fervor Concordance. This Dark Young-to-New Adult Fantasy story is chock full of adventure, action, and righteous fury.
Book Links
Website
Facebook
Twitter
Instagram
Amazon Author Page
On Amazon
More Great Reads: