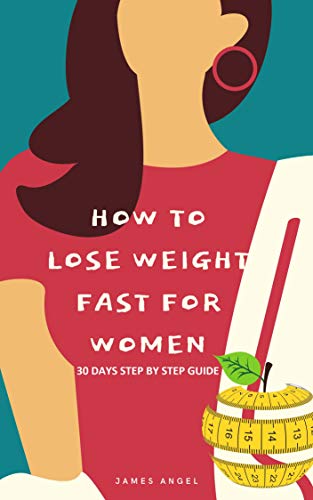 How to Lose Weight Fast for Women: 30 Days Step by Step Guide : James Angel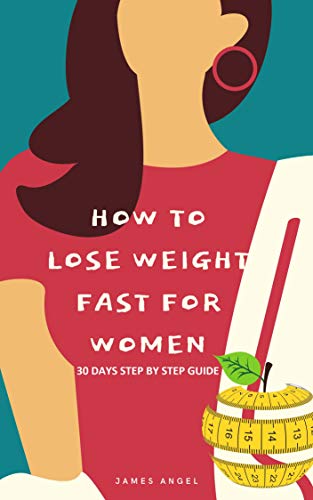 If there's one thing many people are still dealing with in the world today, it's unnecessary weight gain, which is triggered by too much fast food. But with the aid of this book, and a few ideas you can try out you will significantly reduce your body's excess fat to give you the youthful look you've had in the past.
While it is a process that takes some time, if you need to get rid of your new body stance at all, you, as the victim, will demonstrate a lot of persistence as well as discipline. And what are some of the tricks with the fitness manual by your side that will make you lose weight within the shortest amount of time? The first thing you can work out is to eat a lot of fruits and vegetables and minimize fat-rich foods.
Having that in mind, you should have a routine follow-up practice that you can do, including taking a short stroll, if you find it challenging to perform rigorous workouts. This will encourage you to eat very balanced foods and do a few light fitness manual exercises.
Most people are becoming more conscious of their weight, not just because of how it impacts the way they look but also because of the consequences of their wellbeing. If you're one of those looking to get a leaner body, you certainly should be entertaining the simple but successful techniques from this book.
This book covers the following topics:
Weight Loss Exercise
Positive Affirmations For Weight Loss
How To Perform Self-Hypnosis
Guided Meditation For Weight Loss
Intermittent Fasting For Women: 16/8
And much more!
Thousands of people all around the world are willing to do anything to decrease their weight. Trying to pick a good weight loss plan may be very challenging or complicated if you don't know exactly what to look for in a program. Choosing the right program is a matter of finding an effective program, and it must be one you simply enjoy and comprehend, and it must be easy for you to maintain weight loss guides and techniques.
It is important to choose the right program because it can really mean the difference between success and failure when you lose weight effectively. Finding a great plan is important because it's only half the fight if you lose weight on your own. This is because once you've lost the weight you want, you'd have to learn how to keep it away and an excellent plan will show you how to make it easy.
Forget the anguishing stories you read about how tough it is to lose weight. Make it easier for yourself to help you lose weight by following this guidebook. You'll be at your target weight before you know it: no hassle, and there is no need to turn your whole world upside down either. Don't waste any more time on medications and expensive treatments or hard-earned cash, learn from this book to lose weight and become healthy.
What are you waiting for? Lose weight in just 30 days while learning to love and accept your body.
Book Links
Amazon Author Page
On Amazon
More Great Reads: