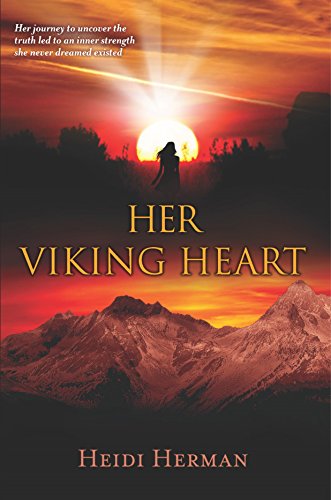 Her Viking Heart : Heidi Herman
Her Viking Heart
When her father is suddenly killed a year after her mother's death, Anna Miller is alone.
With no other family and a dismal dating history, loneliness and depression threaten to overwhelm her. As she struggles to cope, she comes across a family secret that changes everything.
She finds new purpose after discovering her father's hidden research and is determined to complete what he had started.
Anna begins a journey to unravel the family mystery buried in four generations of deceit. As she follows the clues, she finds a new love and a sense of belonging, but is it real?
The present and past collide when she uncovers a family legacy of lies and betrayal, cold-blooded ambition and vicious deceit surround her. The answer she searches for may reveal her true heritage but threaten her own chance at happiness and a new life.
Book Links
Website
Facebook
Twitter
Amazon Author Page
On Amazon
More Great Reads: