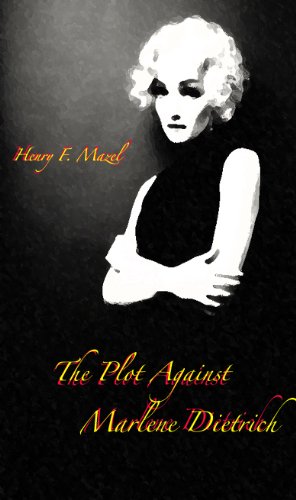 The Plot Against Marlene Dietrich : Henry F. Mazel
The Plot Against Marlene Dietrich
A novelette of mystery, romance, and German intrigue on the eve of World War II.
The Nazis have placed Marlene Dietrich on their list of enemies and the order given to have her beseitigen, removed.
Alex Rada is on the case again. This time determined to find the perpetrators of the final plot against the great Dietrich.
Historical fiction woven against the background of race and ethnicity that evokes the gritty feel of 1930's New York, and of romantic Hollywood.
Book Links
Website
Amazon Author Page
On Amazon
More Great Reads: