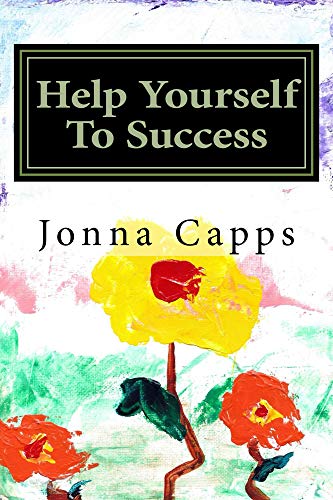 Help Yourself To Success : Jonna Capps
Help Yourself To Success
This book will help you to broaden your perspective and knowledge about yourself and the world around you. You will embark on a journey of unfolding pleasure and accomplishment. This short book will help you to understand important things about yourself and your life.
All of the tools that you need to experience a truly successful life are actually available to you. You just need to learn how to properly use your own tools. Ask yourself if you want a higher level of success in your life. If you do, give yourself a chance.
Learn about some of the power that literally surrounds you, and learn to use this power to propel yourself to the achievements that you desire. Whether you're stuck in an unsatisfying routine or spinning like a confused top, herein you will find specific strategies to map your own personal plan to exponential life improvement.
You are unique in your own combination of personal experience, teaching, personality characteristics, genetics, and a host of other things. There isn't a 'one size fits all' method to success. For most people, determining and achieving goals isn't simply a matter of will or circumstance. You can learn from your circumstances and strengthen your will, and you can make your hopes become reality. You are absolutely entitled to live a happy and successful life.
This book includes thought derived through metaphysical and scientific understanding. Here, you definitely find powerful new ideas to explore and utilize in your journey to ever-increasing success!
Book Links
Email the author
On Amazon
More Great Reads: