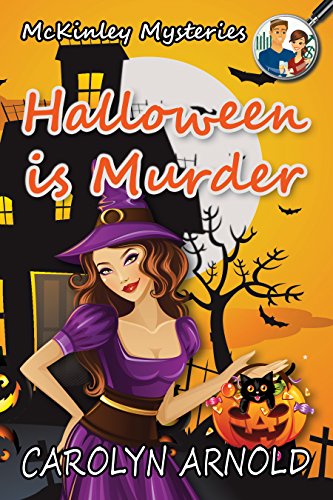 Halloween is Murder : Carolyn Arnold
Halloween is Murder
Beware of all that goes bump in the night…
Sean and Sara McKinley are excited about the haunted house they've set up as a Halloween charity fund-raiser, but things take a ghoulish turn when the reporter covering their story is found dead. With the media keeping mum about how she died, Sara's curiosity is piqued, and she convinces Sean to take on the investigation through their PI firm.
But this case is not without its challenges. The police are actively investigating it, as well, and it's not even clear that the woman was murdered. It will take a little cloak-and-dagger, dress-up, and finesse for the McKinleys to get to the bottom of it, but they aren't the kind to give up.
As they troll for leads and work through the skeletons in the reporter's closet, they unearth a few suspects, but they'll need to carve out the whole truth if they're going to find her killer. If they do so fast enough, there might even be time for a little trick-or-treating.
Book Links
Website
Facebook
Twitter
Amazon Author Page
On Amazon
More Great Reads: