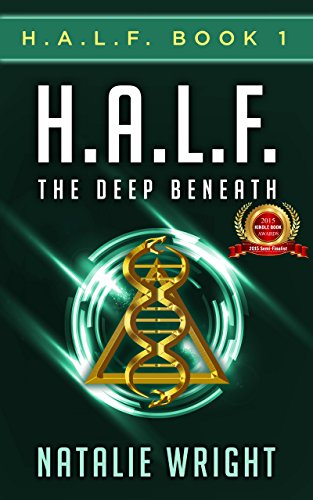 H.A.L.F.: The Deep Beneath : Natalie Wright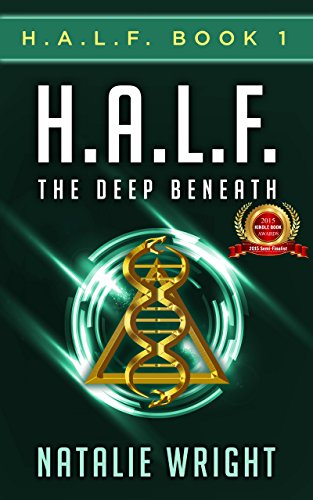 He's a living weapon. She's a teenage fugitive. Together, they'll either uncover an alien conspiracy…or die trying.
Erika Holt is one school year away from freedom, but a twist of fate could turn her into a fugitive. When a fun night in the Arizona desert turns deadly, Erika only survives with the help of a mysterious creature. She's faced with an impossible decision: risk her future to hide her savior or do nothing and condemn him to a life in a cage.
Bred as a weapon, Number Nine's spliced genes give him the power to kill with his mind. Part alien, part human, he's never known kindness or love… until his escape from the top-secret government facility brings him face to face with a spunky 17-year-old girl. On the run from black ops mercenaries, Erika and Number Nine must work together to uncover the secrets of his origins before the Earth is thrown into an intergalactic war.
HALF: The Deep Beneath is the first book in a gripping YA sci-fi trilogy. If you like alien encounters, fast-paced action, and intergalactic romance, then you'll love Natalie Wright's award-winning adventure.
Book Links
Website
Facebook
Instagram
Booklaunch
Amazon Author Page
On Amazon
More Great Reads: