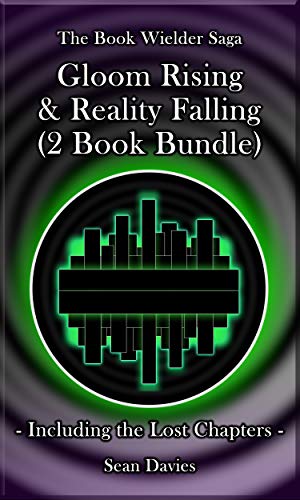 Gloom Rising & Reality Falling : Sean Davies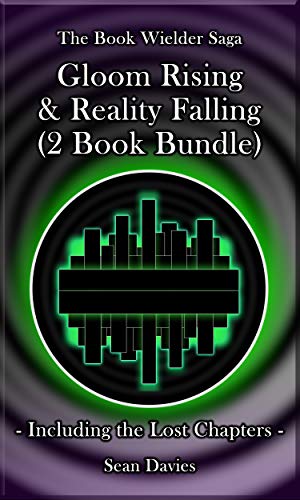 Vampires, Werewolves, Mages, astonishing action, and page-turning suspense are woven into this modern-day dark fantasy saga.
Winston Reynolds' mind-numbingly normal life gets turned upside-down when he stumbles across a mystical old tome that grants him magical powers, Alchemical knowledge, and the ability to enter the Gloom; a dark reflection of reality filled with arcane reagents and countless dangers.
After the shocking news sinks in he quickly sets himself up in the Shadow Circle, the most powerful Supernatural crime gang on his continent, to escape his unbearably mediocre life. But an interview for a more prestigious position within the gang changes Winston's life in more ways than he could've ever imagined. Eagerly abandoning his previous dull lifestyle, he descends into a world of wealth, lustful debauchery, power, and violence. However, forces beyond Winston's control lurk in the background, and seek to either guide or manipulate his unique abilities and insatiable ambition.
All the while Alice Eve, the stern, pious, and unflinching Inquisitor General, fights to end corruption and restore order to the planet. Alice is prepared to fight tooth and nail to correct the many wrongs in her world, but is she ready to face the hidden Supernatural threat and Winston Reynolds' inhuman allies? Is she ready to face the reality-shattering truth and wonder that a strange, shape-changing book offers?
The Gloom Rising and Reality Falling Collection features both Book 1 and 2 of the "Book Wielder Saga" and has been rewritten to feature new and previously omitted content.
Fate has plans for the Book Wielders… as do many others.
Book Links
Website
Facebook
Goodreads
Amazon Author Page
On Amazon UK
On Amazon
More Great Reads: