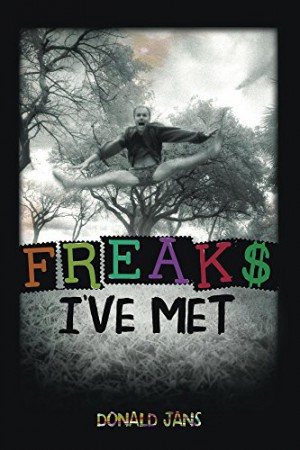 Freaks I've Met : Donald Jans
Freaks I've Met
Spokane, Washington, is nearly perfect for most people, but Jack Fitzpatrick is not one of them. Hours after graduation and armed with his final paycheck from his nemesis, Jack heads for Southern California.
Dreams are a dime a dozen in the City of Angels. Broke, barely scraping by, and hating his life as a temp, L.A. is definitely not what Jack expected. But after reading "Best Paying Jobs of 1987" in Time magazine, he decides to go after the only one he thinks he has a shot at: institutional bond broker.
Once frustrated that his dazzling lack of experience keeps getting in the way, Jack is ecstatic to land a job at Freedom Capital, a no-name firm with a hire anybody mentality. Pumped to be on his way to his first few million, Jack eagerly engages in the challenged ethics of his new employer.
When a series of innocent events lands him in prison, he's sure things can't get any worse. He would be wrong.
Book Links
Facebook
Twitter
Instagram
Amazon Author Page
On Amazon
More Great Reads: