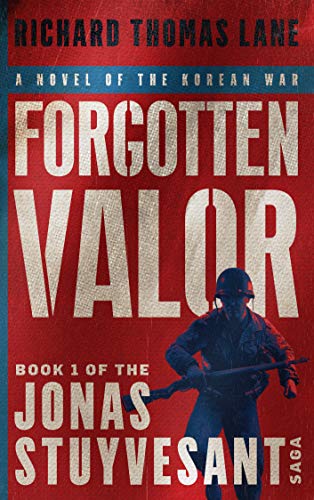 Forgotten Valor: A Novel of the Korean War : Richard Thomas Lane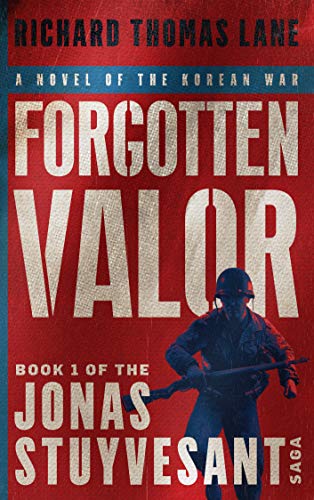 An untested lieutenant. An unwinnable war. An impossible choice that could tear his platoon apart. Korea, 1950.
Lt. Jonas Stuyvesant's privileged upbringing hadn't prepared him for the hardships of war. But when North Korea launches a surprise attack, he and his ragtag platoon suddenly find themselves on the front lines of a war not even Washington expected. And instead of North Korean peasants armed with pitchforks, Jonas and his fellow soldiers find themselves up against armored Soviet tanks and battle-tested hardened soldiers.
Outgunned and outnumbered, his platoon retreats from Osan through Taejon on down the whole length of the Korean Peninsula until their backs are pressed against the sea. As the war-weary troops hunker in for a final stand, a twist of fate gives Jonas a chance to leave the deadly frontline far behind. Before their attackers close in, Jonas must make an impossible choice: leave his brothers-in-arms facing the enemy alone or sacrifice everything to stand by their side to the bitter end.
Forgotten Valor: A Novel of the Korean War is a visceral work of historical fiction covering the first three months of America's forgotten war. If you like under-examined military history, gritty details, and soldiers' perspectives, then you'll love Richard Thomas Lane's story of courage under fire. Buy Forgotten Valor to march into an action-packed story of courage in the combat zone today!
Book Links
Website
YouTube
Amazon Author Page
On Amazon
More Great Reads: