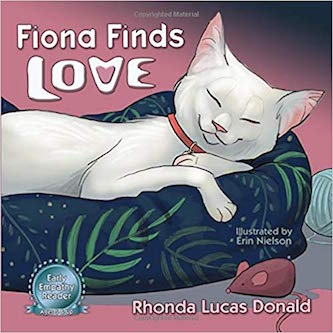 Fiona Finds Love : Rhonda Lucas Donald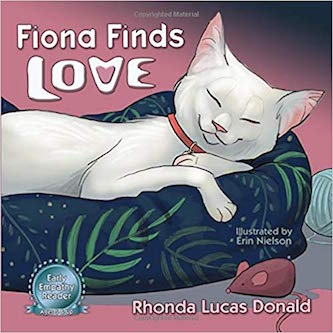 "They call me the trash cat. But my name is Fiona.
"That's what my family used to call me before they moved away. "She'll be fine," they said. "She's a cat, after all."
"Now I'm on my own."
Fiona is an abandoned cat trying to survive and feed her kittens. Like so many other felines, she faces the dangers of life outdoors on her own: speeding cars, sickness, parasites, hunger, and cold. How will she beat the odds?
Fiona Finds Love dispels the myth that cats can fend for themselves and ought to be outside. Cats deserve our love and care—and have so much of both to give back.
The book is perfect for early readers from age 5 and up, and works great in the classroom and as part of humane education efforts, too.
Book Links
Website
Facebook
Amazon Author Page
On Amazon
More Great Reads: