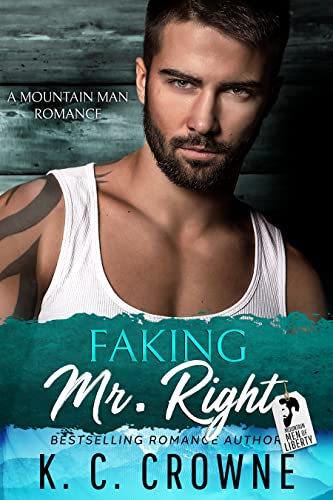 Faking Mr. Right : K.C. Crowne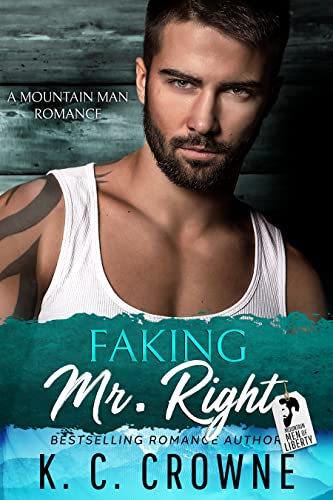 "Let's REALLY give them something to gossip about."
 Levi's nothing like I remembered.
Once the nerd from school two years my junior.
Desperately trying to hide his crush.
Now he's built like a stallion. Tall enough to tower any man. 
And pulls off a flannel shirt like no mountain man I know. Hairy chest and all. Yet, I soon realize the heart beating behind that chest is jaded and broken.
We have one major thing in common: a small-town obsessed with our love lives.
So we've made a pact. A game of pretend.
But as the lines start to blur – I feel like the real fool.
They say rules are meant to be broken. 
They probably should have added that hearts are too. 
I may have given my heart to a man who can't love me back. 
And in about 9 months my life will be changed forever.
This is a FULLY standalone novel from my Mountain Men of Liberty series. This is Levi Callaghan's love story and a small-town, friends-to-lovers, fake marriage, surprise pregnancy romance. Each book can be read on its own. Transport yourself into this charming and magical mountain town as we follow several rugged mountain men in their quests to find lasting love. Enjoy! I know I did!
Book Links
On Amazon
More Great Reads: