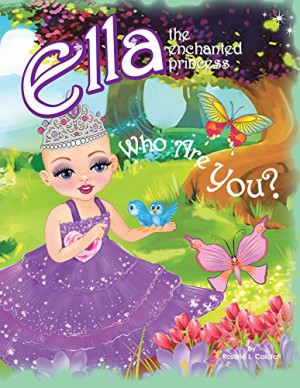 In a beautiful kingdom, hidden beyond the Enchanted Forest, lived a young princess named Ella. She was different from other princesses. She had no hair. She often tries to hide her head with scarves and headbands and doesn't like looking into mirrors.
Ella always dreams of one day exploring beyond the majestic doors of the castle. However, to do that, she must pass through the Grand Hall, but there are so many dreaded mirrors on the walls.
These mirrors are the guardians of the castle, and will not let anyone pass unless they are recognized.
Join Ella on her first adventure through the Grand Hall! Why don't the mirrors know Ella, and what will she have to do to leave her room and explore?
Book Links
Twitter
Amazon Author Page
On Amazon
Ella The Enchanted Princess : Rosaria L. Calafati