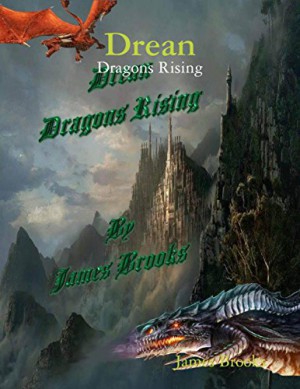 Drean: Dragons Rising : James Brooks
Drean: Dragons Rising
Drean: Dragons Rising is an epic and unusual tale of the exploration of the world of Drean by the newly awakened races of mortal kind, and the civil war between the Dragons who sang the knowledge of all things to them for a thousand years, while they slept.
Galathane, newly escaped slave finds the weight of his people's freedom or destruction resting squarely upon his shoulders.
The Elves are paralyzed by a split in the royal house, while humans and dwarves seem to have been left to fight a storm of rogue dragons bent on total conquest.
In the end, even the heroes will do evil to save themselves and the rest of mortal kind!
More Great Reads: