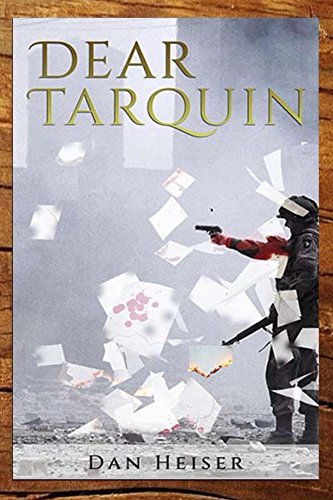 Dear Tarquin : Dan Heiser
Dear Tarquin
Louis is an old man who has held onto his past long enough.
Raising his children his oldest son Tarquin has had an interest in his past. Louis hasn't told his experience in the Second World War ever. He never wanted to talk about it, until now.
In a series of ten letters Louis finally reveals his story and releases the ghosts of his past. Louis' letters to his son start from childhood and cover the massive scale of the European Theatre as an American soldier. Louis' stories not only give him closure but gives him an opportunity to bring his friends he lost so long ago life again.
Dear Tarquin is a new style of historical fiction that gives life to history in a different way. This historical fiction follows a man who goes through the historical events of World War II from the landing on Utah Beach on D-Day to the freezing Battle of the Bulge.
The life of a soldier in the war was not an easy journey, and many hadn't wanted to talk about the past years after the war ended.
Dear Tarquin is one of these stories, a short story on the experiences of all the soldiers who never got the chance to share their stories.
Book Links
Facebook
Twitter
Amazon Author Page
On Amazon
More Great Reads: