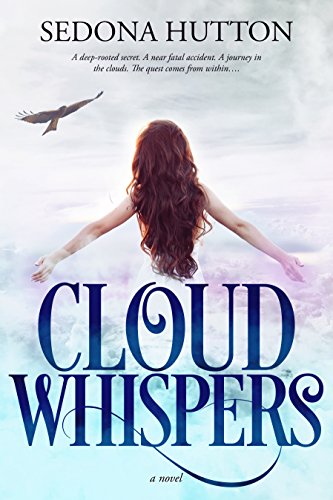 Cloud Whispers : Sedona Hutton
Cloud Whispers
The daughter she gave away. The family she always wanted. The journey to redefine her fate.
Katie Callahan longs to start a family of her own. Infertile and unable to convince her relatives to accept the man she married, she regrets giving away the daughter from her secret teenage pregnancy. When a twist of fate brings a second chance at motherhood, she's caught between joy and the fear of her husband's rejection of another man's child… until a devastating motorcycle accident rips the decision out of her hands.
With her body trapped in a coma, Katie finds herself in the dreamlike space between Earth and the afterlife. Guided by spiritual forces and the soul of her beloved dog, she learns the life-changing power of intention and self-transformation. From her ethereal vantage-point, she watches as her loved ones work together to connect the pieces of their broken hearts. As she finally realizes her true destiny, Katie's only chance to fulfill her purpose means completing an impossible journey back to life…
Cloud Whispers is a mind-expanding women's fiction novel with a strong spiritual message. If you like headstrong heroines, heartwarming stories of family and forgiveness, and new age concepts, then you'll love Sedona Hutton's empowering tale.
Book Links
Website
Blog
Facebook
Twitter
Amazon Author Page
On Amazon
More Great Reads: