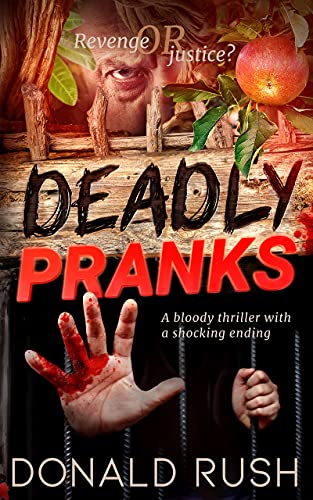 Deadly Pranks : Donald Rush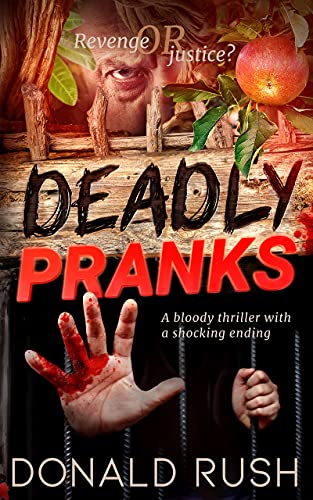 What happens when a joke turns deadly?
Growing up in the sleepy and idyllic town of Kirtland, Ohio, four teenage boys, lifelong friends, enjoy many innocent pastimes, including football, baseball, and camping. The one not-so-innocent pursuit they've got tangled up in: pranks. Things take a sinister turn when tragedy befalls a tight-knit farming family, and their beloved father lies dead.
Revenge is a dish best served with a side of sisterly devotion and anger. Reeling from their father's tragic demise, two daughters turn vigilante in their pursuit of giving the boys exactly what they deserve. They hatch a plan that escalates into one thrilling, suspenseful ride after the next. One which the boys are likely never to forget. If they all survive, that is.
Police race against time to gather the evidence they need, and they are left wondering if all is as it seems. Kidnapping at gunpoint, mystery, and gruesome twists abound.
Will the sisters get their justice? Will the pranksters be the ones with the last laugh? Who will end up behind bars or six feet under?
Book Links
Website
Facebook
Twitter
Pinterest
Amazon Author Page
On Amazon
More Great Reads: