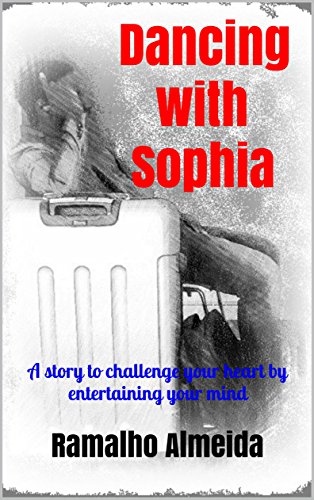 Dancing with Sophia : Ramalho Almeida
Dancing with Sophia
If you love an entertaining story with a powerful and inspiring message, you will love this book.
Dancing with Sophia is the heart touching story of Baingana, a young man who was trying to run away from his problems, till the moment he meets Sophia and realizes that the only way to get close to her was by facing himself; however, what he had to go through was far away from his expectations.
Leaving the city where he was born was never part of Baingana's plans or aspirations, but the moment had come when it no longer felt like home. Baingana couldn't face his problems, so he decided to run away. The last thing he imagined was that he'd soon be going on the most meaningful journey of his life.
He didn't want to leave Zoe, but he wasn't ready for her, and in a moment when his mind was defeated, his heart was closed, and his being was imprisoned, he saw Sophia for the first time.
This story was written to entertain your mind, with the underlying intention of impressing on your heart.
As Sophia said to Baingana, "if you cannot impress a heart, it doesn't matter if it knows your name."
More Great Reads: