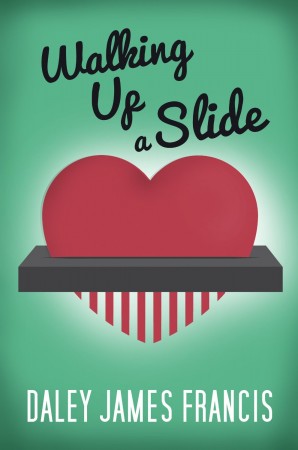 Walking Up a Slide : Daley James Francis
Walking Up a Slide
A Potty-Mouthed Rom-Com for anyone who has ever pined over "The One That Got Away"…
After being invited to the wedding of his college sweetheart, Jason Chapman's life begins to crumble around him. But with the help of his two best friends, he's going to face his past, present and future all in one night.
23 years old and drifting through life, Jason's love life is as stale as the bread in his kitchen, and the fact that the beautiful Lila Holmes is getting married is enough to send him on a downward spiral that sees every part of his life suffer as a result.
Forced to confront his failures, Jason has to rebuild his life from the bottom. It just so happens that "the bottom" is watching the girl of his dreams marry somebody else…
WALKING UP A SLIDE is a raunchy, funny and dramatic slice-of-life story with a beating heart and more than a few dirty jokes.
Book Links
Instagram
Amazon Author Page
On Amazon UK
On Amazon
More Great Reads: