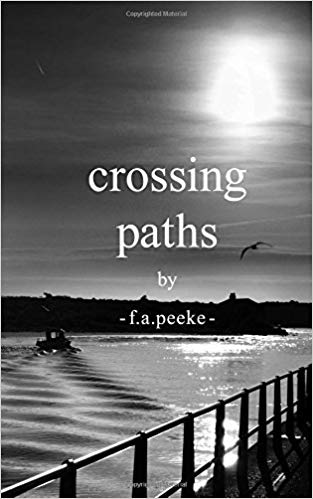 Crossing Paths : F.A. Peeke
Crossing Paths
Crossing Paths is f.a.peeke's debut book of poetry. It contains pieces that cover a montage of emotions and heartfelt life events that are not exclusive to any age, sex or religion.
Discrimination, heartache, grief, joy and love are some of the universal feelings laid bare in this very honest book and the poet believes her readers will associate with many of the paths she has chosen to walk down.
She aims to take you along with her on a trek across ever-changing landscapes, which see her experiencing new situations, along with new pains and pleasures.
Her way of responding to this call of life was to 'write it down', as her father had once told her to.
The poems in this collection are interspersed with late-night diary entries, musings, and free-flowing thoughts, together with a scattering of photographs taken by the poet herself.
Book Links
Instagram
On Amazon UK
On Amazon
More Great Reads: