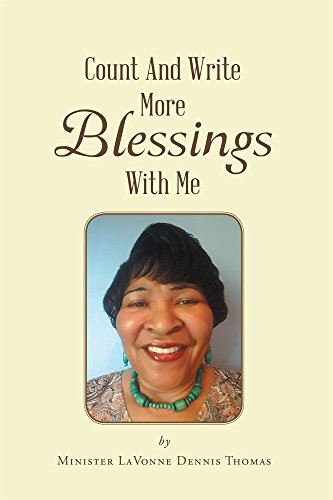 Count And Write More Blessings With Me : Minister LaVonne Dennis Thomas
Count And Write More Blessings With Me
We motivate ourselves by counting our blessings many times throughout each day, but how many times do we write them and share them with others to motivate them?
This book consists of an interactive format that will encourage children and adults to count and write their blessings while containing them in one book.
Hopefully, your blessings will motivate you to become writers who will share your blessings. let this positive cycle continue from generation to generation.
May you become the best writer while counting and writing more blessings with me.
Book Links
Facebook
Twitter
Goodreads
Publisher
Amazon Author Page
On Amazon
More Great Reads: