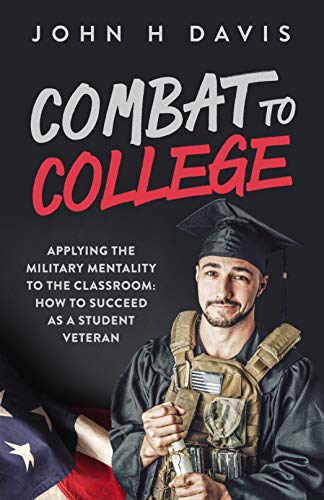 Combat To College : John H Davis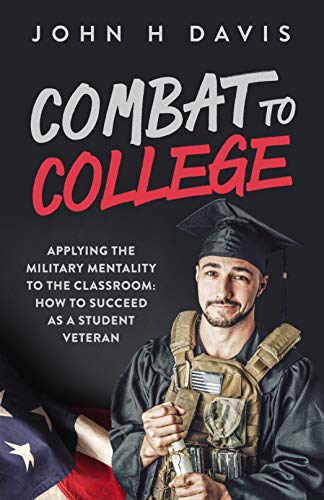 When veterans get out of the military, their plan of action often determines whether they live out their dreams or their nightmares. How well you do in college often dictates how well you do in life. Rise up to your potential and navigate college with these straightforward lessons.
Combat To College is the book for veterans who need to win the college battle. Veterans must utilize the unique skills and discipline gained in the military to succeed in higher education.
Make your college success non-negotiable, you earned your GI bill and it's time to grit your teeth and use it!
"Every single veteran I know struggles adjusting to college life, here is the solution"
-SFC Samuel Brooks, Army Ranger, Bronze Star and Purple Heart Recipient
"It's inspiring and hard-hitting and deserves a lot of attention from the military community"
-Master Sergeant Dan "Bull" Colello
"This is well worth the time to everyone interested in college. This will benefit student-athletes who will gain a lot from embracing a winning military mindset"
-Pat Angerer, NFL Linebacker
Book Links
Facebook
Amazon Author Page
On Amazon
More Great Reads: