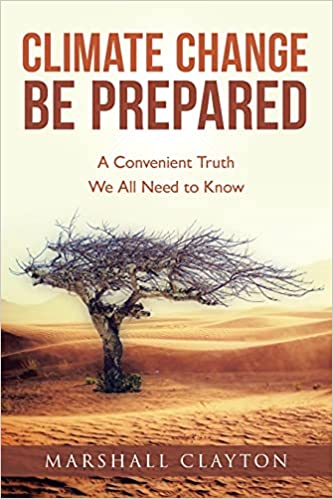 Climate Change Be Prepared : Marshall Clayton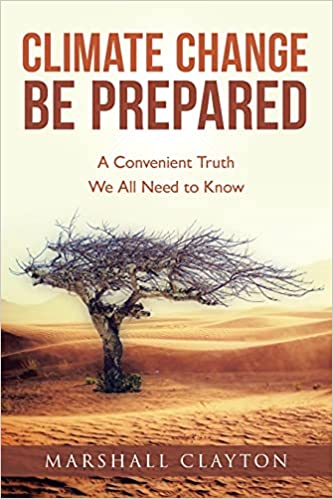 God, the creator of the universe, the God that spoke this world and all we see into existence. The God that also desires to speak to you and I on a personal level in the process of time has given us his Holy word.
In at least the last thirty years we have heard more and more about this thing called climate change. It's been debated on the world stage and, right here in our own country by those that claim to be experts on the subject.
My first question to you would be this. In all you've heard, even seen as specials on television, interviews on radio, even news articles; how many times have you heard the comment made by anyone, does God have anything to do with climate change? Well, the truth is, he does. As a matter of fact, he is the only one that does.
When you sit and think about even your own self, just by thinking; can you change anything about you? No, of course not! Yet men would have you believe that your actions can change the climate set up of this world.
This little book was written to cause you, the reader to at least have some concept of how God, the creator brings about climate change to suit his purpose and, to being about his will as this world unfolds day by day. The men were hear speak passionately about the need for action, they are exactly right! Climate change is coming and, we all must be prepare for that change.
This book is spiritually designed to help you as an individual to see what you need to do as an individual to be prepared for the coming change. It is coming! We are lead to believe that we can do things to stop what's coming. However, the design and purpose of God cannot be altered by anything that man might think he can do collectively.
Just as sure as every person lives and dies, climate change is coming. While we might be able to see some simple signs of that coming change, we can do nothing to stop it.
The Bible is our instruction manual. It says to prepare to meet thy God! The things in this book are here because of the very word of God and, it's very design is to help you to prepare. As you read. Allow God's Spirit to speak truth to your heart that you might be prepared!
More Great Reads: