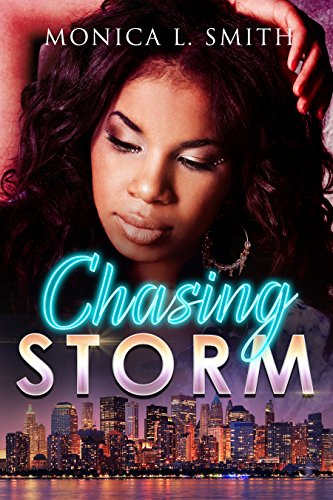 Chasing Storm : Monica L. Smith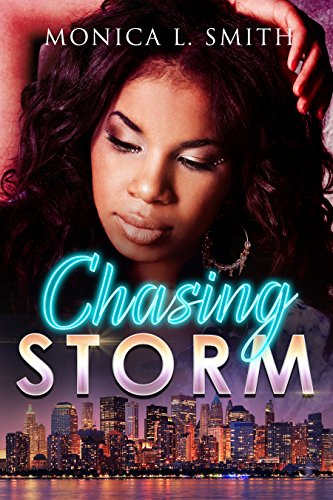 Storm's life is a painful disaster. Her father's passing away, she hasn't spoken to her mother in years, and she's in a cruel, abusive marriage with her husband Chase. Is there any way out for her?
On his deathbed, her father pleads with her to leave Chase. Her brother vows to help her escape the violence. With help from a family friend, she establishes a new life in Chicago. She has a new job, new apartment, and a friendship with the family friend's son Kobe. He's a playboy with a girlfriend named Samantha, but he's developing feelings for Storm. In spite of herself, Storm feels the same way.
But Chase is just one step behind in finding her, and Storm knows it. Kobe asks her to move in with him for protection. As she's packing, Chase breaks in to her apartment and kidnaps her. She's a total prisoner now – savagely beaten, starved, addicted to alcohol and sexually abused. In her worst beating yet, Storm is almost killed by Chase, but a neighbor hears and calls the police.
In the hospital, she reunites with Kobe. He asks her to marry him, but Samantha reveals he cheated with her while Storm was kidnapped…and she's pregnant. Kobe's one of three men who could be the father. Chase is another. Storm is forgiving, and they marry, but as they are ready to leave for their honeymoon, Samantha goes into labor, and Chase appears again – shooting Kobe.
Can Storm find peace, mend family matters and at last, find happiness in love?
Book Links
Booksprout
Facebook
Twitter
Amazon Author Page
On Amazon
More Great Reads: