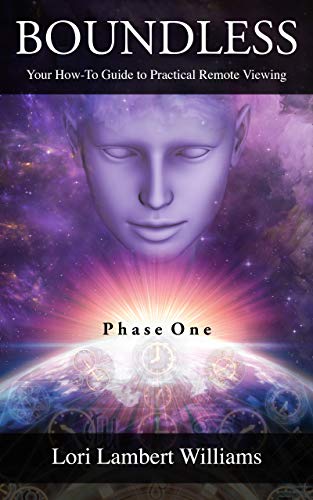 Boundless: Your How-To Guide to Practical Remote Viewing — Phase One is the first in a series of easy-learning manuals; each one designed to take you through an exciting odyssey into the far reaches of time and space via the best of all vehicles: the subconscious mind.
Join author Lori Williams as she shares her own journey from missionary and social worker to professional Remote Viewer, and discover how easily you, too, can use your innate abilities to improve your relationships, your career, and your life.
Tired of not having control over your intuition? Join Lori Williams as she shares Boundless – 1st in her series re: mastering Phase 1 of the CRV process – for the special price on KINDLE of only $0.99. (offer valid from 10/10-11/05/2021).
Learn how to control your intuition and get fast answers.
Book Links
Website
Facebook
Facebook Group
Twitter
Amazon Author Page
On Amazon
Boundless : Lori Lambert Williams