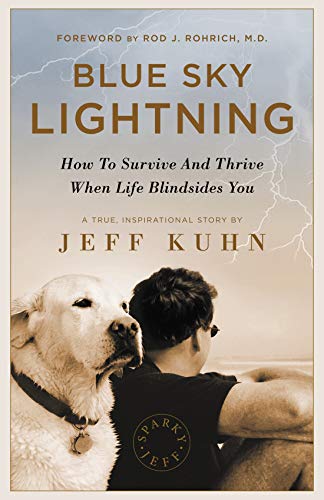 Blue Sky Lightning : Jeff Kuhn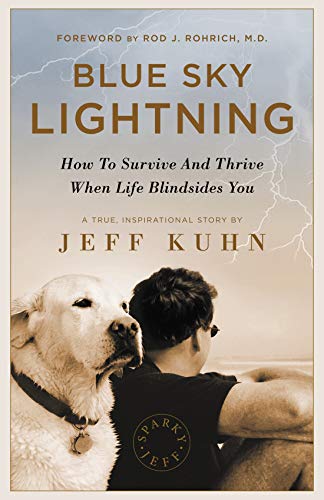 How To Survive And Thrive When Life Blindsides You
All of us deal with trauma, lightning bolts that disrupt our lives in small or devastating ways. But no matter what you're facing, you can recover-through strength, fortitude, and belief.
Jeff Kuhn survived the unthinkable: Burns over 80 percent of his body and a rare neuromuscular disease. Despite it all, Jeff found the courage to keep moving on.
In Blue Sky Lightning, he shares both his unbelievable journey through trauma and what those experiences taught him. You are not alone. Your mental fortitude is stronger than you think. Small victories make huge differences. Unconditional love lives in unexpected places (sometimes, even in non-human hearts – like that of a faithful dog). And, as long as the odds are not zero, you can win.
Blue Sky Lightning is a beacon of hope for the hopeless, a call to share your own inspiring story, and proof that anyone can overcome even the direst catastrophes.
Foreword by world-renowned and universally respected surgeon, Dr. Rod J. Rohrich of Dallas, Texas.
Book Links
Website
Twitter
Linkedin
Amazon Author Page
On Amazon
More Great Reads: