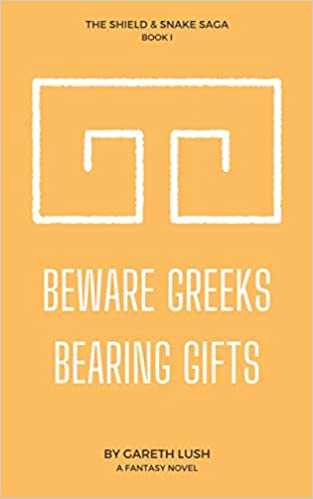 Beware Greeks Bearing Gifts : Gareth Lush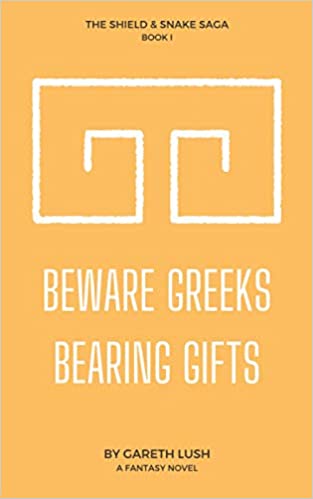 Beware Greeks Bearing Gifts tells the story of Heracles Olympus: a gifted warrior with a past that haunts him, fuelling him with a secret thirst for revenge and cursing him with a rage he cannot ever quite control. Heracles feels shackled by his life in his home city, until a chance encounter with his past sends him in search of three fabled items that have the potential to shift the power of the world: for better or for worse.
Can Heracles, and his growing band of eclectic followers, find the items before they fall into the hands of the ever-looming organisation known only as 'Tartarus'?
Beware Greeks Bearing Gifts is the first in a trilogy of novels, part of "The Shield & Snake Saga," from new author Gareth Lush.
The novel is for anyone with a love of epic fantasy and/or ancient Greek mythology, or just a book to get lost in.
What to expect from Greeks Bearing Gifts:
· A great many references to the mythological figures and monsters of ancient Greek mythology
· A colourful cast of characters and a rich new world to explore
· Epic battles and adventure
Book Links
Website
Facebook
Amazon Author Page
On Amazon
More Great Reads: