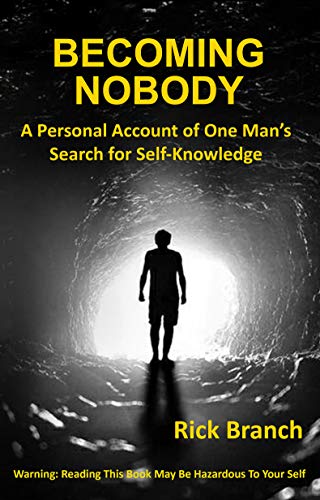 Becoming Nobody: A Personal Account of One Man's Search for Self-Klowledge : Rick Branch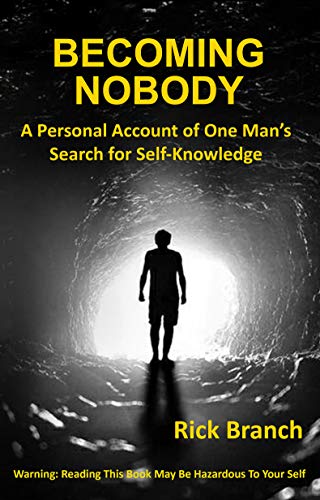 The subtitle of Becoming Nobody is, A Personal Account of One Man's Search for Self-Knowledge, which tells you just what this book is.
Most of the many chapters within are emails I wrote for a fellow seeker (Ana). You won't be seeing the emails I first typed out for her; the original versions had grammatical and other errors I've tried to correct. Though very few list the date written, they are close to being chronologically accurate, spanning from 2008 to 2018. Covering a range of topics, these "chapters" are all tied to my perspective on getting to the truth of who I am.
Becoming Nobody is for those who seek a deeper understanding of what it means to be a person or self. As counterintuitive as it may seem, I found that making the most of my life is not a matter of becoming 'a somebody', but of 'becoming nobody'. This gave me the peace of mind I'd been searching for.
I don't claim to know what's best for others; I'm only passing along what works for me. Citing findings in philosophy, psychology, and science, I also include many personal experiences to back up my conclusions.
Book Links
Website
Amazon Author Page
On Amazon
More Great Reads: