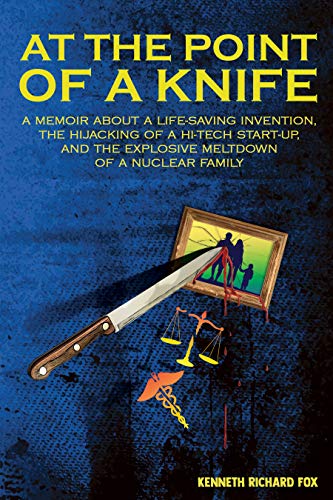 At the Point of a Knife : Kenneth Richard Fox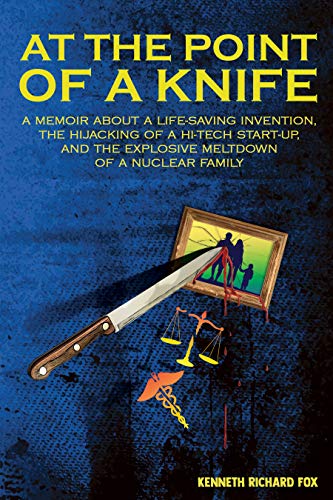 A real-life thriller about a doctor who invents life-saving laser technology, his wife's destructive inheritance and the legal conspiracy to steal his successful hi-tech start-up.
Dr. Kenneth Fox fights off predatory companies as he battles globally for his company's rights. But he ignores the threats to his family. By day, he has a successful career. By night, he lives with an increasingly mentally ill spouse. Although she is physically abusive with him and their son, Fox is emotionally co-dependent. At the same time, he is helping his dying mother and his chronically ill father.
There is an attempted murder. After this explosive nuclear family meltdown, Fox learns of his wife's secret fortune including several homes. He also discovers the true story about her dead father: a hereditary bipolar disorder and the scandal that drove her family from her childhood home. In a final twist of fate, manic depression, money, and judicial corruption intersect. Fox's company is wrested away in a plot that includes a crooked lawyer and a corrupt judge who owes his career to his former partner in crime.
Dr. Kenneth Fox is a physician and surgeon, an inventor of patented medical laser technology and a medicine and business professor.
Book Links
Website
Amazon Author Page
On Amazon
More Great Reads: