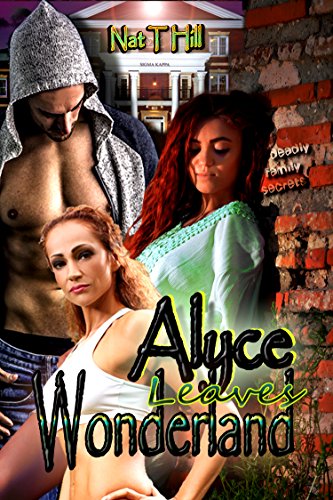 Alyce Leaves Wonderland : Nataisha T Hill
Alyce Leaves Wonderland
Alyce has been displeased with her sheltered life for quite some time.
Things have become predictable for the intellectual, redheaded and green eyed beauty.
As a sheltered only child, her mother enforced Alyce's focus on academics, which landed her a full scholarship at a University in Washington D.C where her best friend is attending.
She couldn't wait for the change in her humdrum routine.
Her mother's tyranny rule has also caused a huge strain in their relationship and they can't see eye to eye.
Alyce constantly drifts into exotic fantasies of college life away from home. Unfortunately, Alyce finds out that college life isn't the oasis she imagined.
Her illusions are shattered by cruel acts of wicked contenders. Life as she knew and envisioned will never be the same.
More Great Reads: