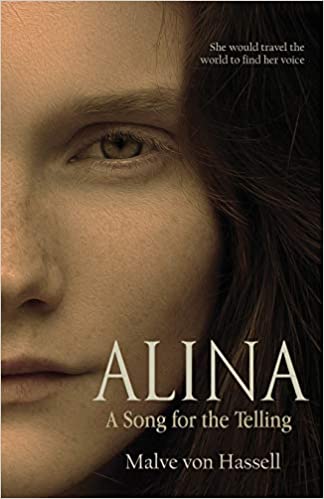 Alina: A Song for the Telling : Malve von Hassell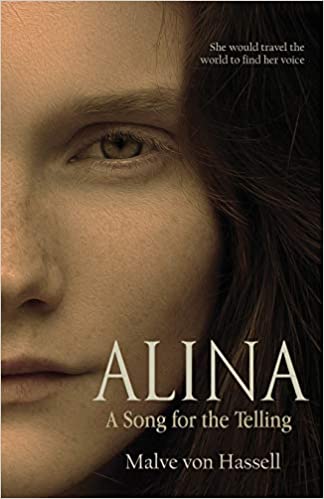 Alina: A Song for the Telling is the coming-of-age story of an aspiring singer-songwriter from Provence in the 12th century who travels to Jerusalem, where she is embroiled in political intrigue, theft, and murder, and finds her voice.
"You should be grateful, my girl. You have no dowry, and I am doing everything I can to get you settled. You are hardly any man's dream." Alina's brother Milos pulled his face into a perfect copy of Aunt Marci's sour expression, primly pursing his mouth. He got her querulous tone just right.
Maybe Alina's aunt was right. She could not possibly hope to become a musician, a trobairitz—impoverished as she was and without the status of a good marriage. But Alina refuses to accept the life her aunt wants to impose on her.
At the first opportunity, she and her brother embark on a pilgrimage to the Holy Land to pray for their father's soul and to escape from their aunt and uncle's strictures.
Their journey east takes them through the Byzantine Empire all the way to Jerusalem, where Alina is embroiled in political intrigue, theft, and murder. Forced by a manipulative, powerful lord at court into acting as an informer, Alina tries to protect her wayward brother, while coming to terms with her attraction to a French knight.
The Falconer's Apprentice and The Amber Crane by Malve von Hassell are also on Whizbuzz Books.
Book Links
Website
Facebook
Twitter
Linkedin
Amazon Author Page
On Amazon
More Great Reads: