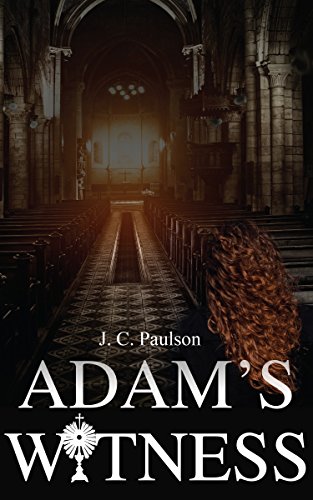 Adam's Witness : J. C. Paulson
Adam's Witness
When newspaper reporter Grace Rampling stumbles onto a grisly crime scene while on a routine weekend assignment, she abruptly finds herself at the centre of a police investigation into the death of a Catholic bishop.
As the investigation unfolds, evidence points to a troubling hate crime as Grace finds herself central to the case —not only as a key witness, but a suspect and even potential victim.
Lead investigator Detective Sergeant Adam Davis is thrown by the fierce attraction he feels toward Grace that, if acted upon, could throw the entire case into jeopardy. With Grace at risk and off limits, Adam races to unravel an increasingly disturbing mystery, while he struggles to both protect and resist the woman of his dreams.
Book Links
Website
Facebook
Twitter
Amazon Author Page
On Amazon
More Great Reads: