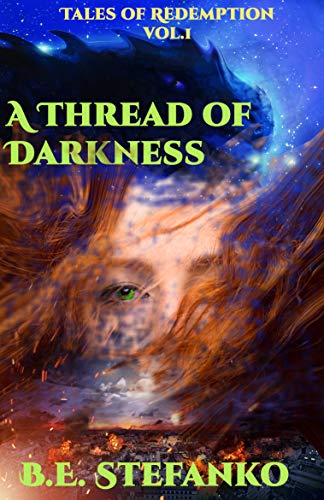 A Thread of Darkness : B. E. Stefanko
A Thread of Darkness 
(Tales of Redemption Book 1)
A darkness rises centuries after the gods that once fought over the planet were forgotten.
Three unlikely heroes, strangers to each other, but thrust together by fate, quest to stop the evil from spreading.
Hunted by unseen evil and tormented by their own pasts, Scythe, Gideon, and Charity struggle to cope with newfound abilities granted by the gods themselves.
Imperfect heroes struggle with failure and loss, set in a new fantasy world where magic was lost, but has come back to haunt them.
Book Links
Amazon Author Page
On Amazon
More Great Reads: