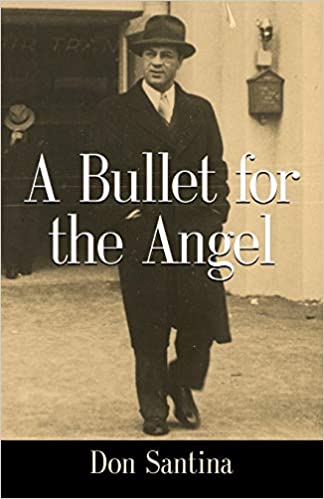 A Bullet for the Angel : Don Santina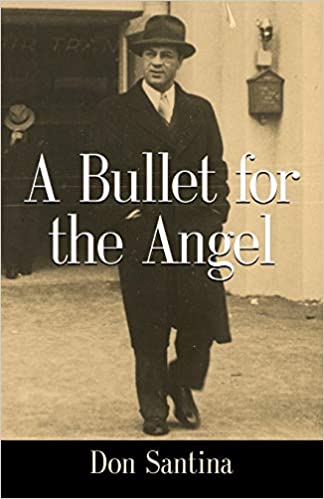 A Bullet for the Angel is a noir mystery set in 1959 San Francisco during the twilight of the Beat Generation in North Beach and the dawn of gentrification in the Fillmore.
Mike Brennan, an unscrupulous homicide inspector, accuses John Maletesta's daughter Tal of the murder of a popular Beatnik poet. Maletesta, an English professor who lost his arm in WWII, needs to clear his daughter. How? The president of the college suggests he use the methods of his literary hero, Dashielle Hammet.
Maletesta must also resolve his relationship with his Black girlfriend Cayenne whose brother was shot down in the Filllmore on the following night. Is there a connection between the murders?
An impetuous detective, Maletesta plunges through an urban tangle of pool halls, wrestling matches, and suspicious real estate deals in search of answers. His unlikely helpers include a Black private investigator, a North Beach waitress and his shady uncle.
More murders occur and as they close in on the mastermind behind them, Maletesta and Tal find themselves to be targets of the killers!
Book Links
Amazon Author Page
On Amazon
More Great Reads: