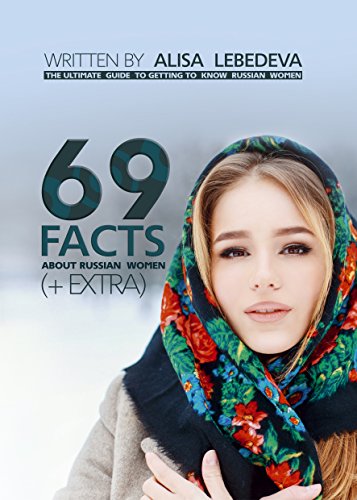 69 Facts About Russian Women : Alisa Lebedeva
69 Facts About Russian Women + Some Extra: The Ultimate Guide to Getting to Know Russian Women
Alisa Lebedeva is half-Russian and half-Ukrainian. She was born and raised in Ukraine, but calls the United States her home since 2007.
Living in America has made her realize how big the gap was between American and Eastern European mentalities. To shorten this gap, Alisa decided to write a manual for those who seek to know more about Eastern European women and what really makes them click.
Understanding each other is key to any successful relationship, whether it is between two individuals or two nations. Although every rule has its exceptions and there are as many opinions as there are people, most will find an improvement in understanding their Eastern European counterparts after reading this book. It is a fun, easy and smooth read.
Book Links
Amazon Author Page
On Amazon
More Great Reads: