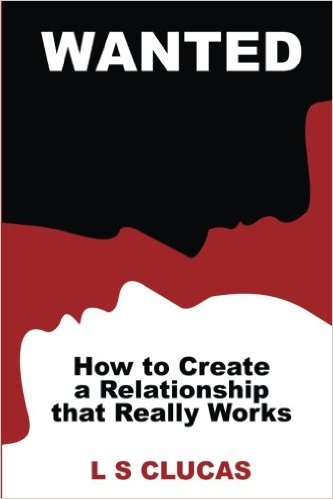 Wanted – How to Create a Relationship that Really Works
Authored by an accomplished couples counsellor, Wanted provides the blueprint on how to be your best self in relationship.
Aimed at both men and women at any stage of a relationship, Wanted is a practical, insightful guide to keep in your bedside drawer, to pick up whenever you want some answers. Perhaps you're derailed by your partner's uncharacteristic behaviour or concerned that your relationship is becoming stale. Maybe you feel short of a communication skill or two or you fear you're losing your partner's love. Whatever your reason, when it comes to relationships, this guide will maintain its relevance.
True to its title, Wanted details the importance of feeling wanted and demonstrating our want for one another in a relationship. It challenges you to consider whether you would want you and if your answer is "no' or half-hearted, Wanted proffers the changes that are necessary to acquire a healthy self-esteem. A healthy relationship with yourself is a continuous theme throughout the book, nudging you towards self-awareness and competency in a partnership.
Through the often sad and sometimes funny real-life narratives of the author's relationships and those of her clients, you're sure to find meaningful connections to your own journey. If, like many people, you struggle with challenges such as mistrust, ongoing conflict, poor communication and weak boundaries, you'll find the tools herein to turn your relationship around.
You'll learn how to master what the author calls 'allies' – of which there are 14; trust, respect, listening, reciprocity, tenderness, resilience, freedom, delight, energy, disruption, responsibility, friendship, belief and passion. You'll also recognise the "opponents" that disable relationships and come to know the toxic power that comes with being passive aggressive.
Real in substance, Wanted navigates delicate subjects including how to recognise when a relationship is over, reflection points to find closure and guidance on how to break-up with compassion and grace.
The author tackles the sometimes awkward subject of sex and intimacy in a way that promotes open sharing, vulnerable disclosure and enticing discovery with thought-provoking exercises and questionnaires adding to the impact of key chapters.
Finally, Wanted offers a unique understanding of love and argues that love should be our endgame rather than the elusive experience we often seek at the outset of a relationship.
"I found myself tucking away interesting nuggets of insight and advice to use in areas where my own relationship might be lacking. If you don't find yourself nodding along to the author's discernment of how relationships can break down, smile at her recognition of some of your partner's behaviour patterns, or wince at an example or two of your own, then you've attained that rare thing – the perfect relationship."
Paul Richardson, Bloomberg News
"Inspiring, actionable advice to "participate as your best self" in relationships." Kirkus Indie
More Great Reads: