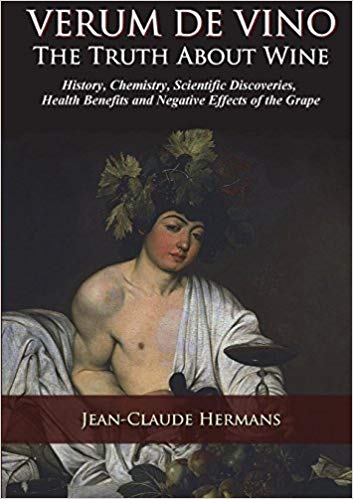 Verum De Vino : Jean-Claude Hermans
Verum De Vino: The Truth About Wine
VERUM DE VINO allows professionals, as well as amateurs and students, to approach the study of enology as eagerly as they contemplate their next tasting. Readers can learn what region in the world produces the very best wines, and even the slimming virtues of some varieties. The author informs us of the health benefits of wine, and shares the secrets of how to avoid the dreaded "wine headache".
This book provides useful information in the literature of wine. It captures the essence of wine's true art alchemy in a clear and detailed way, while, at the same time, providing background and depth that is engaging and entertaining.
This book attempts to define a wine "Art Nouveau", or more specifically, a new approach to its knowledge and understanding, without being too technical or too esoteric. It is at the same time objective and subjective, historical and geographical, descriptive and suggestive, analytical and synthetic, but primarily focused on health.
In all, History, Chemistry, Scientific Discoveries, Health Benefits and Negative effects of the Grape.
More Great Reads: