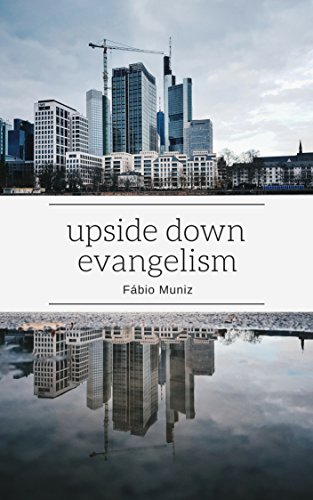 Upside Down Evangelism : Fabio Muniz
Upside Down Evangelism: How Not to Manipulate People in a Post-Modern, Post-Christian, Spiritually Alive Globalized World
Over the centuries, people have been turned off by Christianity because of its role in institutionalized religion.
What if the person of Jesus could be separated from two thousand years of horrendous acts committed by people who say they follow Him? What impact would that have on a society that is increasingly global-minded, cynical, and post-Christian?
Fábio Muniz was raised in Brazil and has spent years in Canada, Spain, the U.S. and Japan. Learn from his experience with atheists, agnostics and people burned out on religion around the world as he demystifies one of the most controversial people of all time.
By living out our lives as the people we were created to be, we can allow evangelism to happen organically. Read this book to see why Jesus was not the founder of Christianity, how our life is our mission and our mission is our life, the reason our lives should never be compartmentalized, and why it's not always necessary to talk about the Old Testament when talking about the historical person of Jesus Christ.
Book Links
Blog
Facebook
Youtube
Amazon Author Page
On Amazon
More Great Reads: