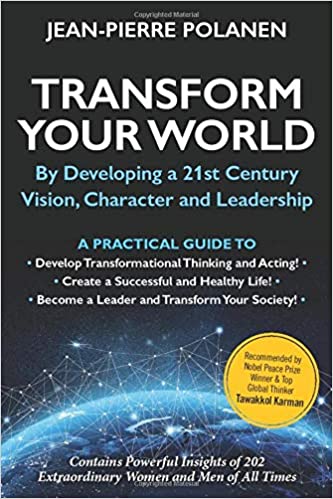 Transform Your World: By Developing a 21st Century Vision, Character and Leadership : Jean-Pierre Polanen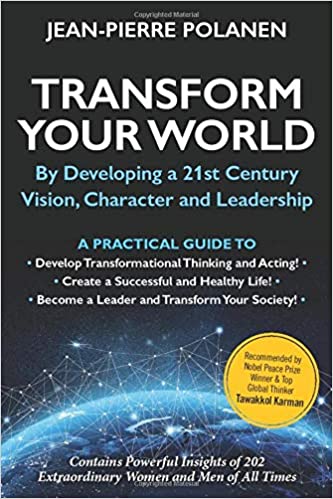 Recommended by Tawakkol Karman, Nobel Peace Prize Winner, Top Global Thinker (Foreign Policy Magazine) and member of Facebook's Content Oversight Board: "This Guide truly inspires you to develop a strong Vision and Character and make an Impact in the World, whatever your situation"
A must-read for anyone in the 21st Century striving for well-being, development and success for themselves and for their Society. This Practical Guide provides life-changing insights and easily applicable methods to fundamentally shift your thinking and acting and develop a solid 21st Century Vision, Character&Health and Leadership.
Anchored in eternal truths about Life, Health and Character as unveiled by ancient Greek, Chinese and Indian civilisations, it incorporates the latest advances in psychology, neuroscience, sociology and Leadership sciences.
In addition and for inspiration, it contains enlightening insights and achievements of 101 extraordinary women and 101 extraordinary men of all times and continents. Exemplary Women and Men with Vision, Character and Leadership who Transformed their World. This makes it really two books in one!
Let these Greats and this Guide inspire you and support you on your own unique journey to individual and societal transformation. The rewarding journey to Transform Your World!
Book Links
Website
Facebook
On Amazon UK
On Amazon
More Great Reads: